So, your soul wasn't quite ready for the whole VIBitch experience, but..... you still wanna get your ass into some hypnosis audios?
Then Welcome to your zone, my pretty little basic bitch!
Imma be honest with you --> VIBitch is like an aromatic chicken noodle soup FEAST, and Basic Bitch is kind of like the broth before all the other awesome shit is added.
The library isn't as big, and there isn't nearly as much added every month, but there is SUBSTANCE.
And sustenance.
Basic Bitch comes loaded with DOZENS of hypnosis audios, from health to wealth to love. And a couple new audios are added each month. Just enough to keep you evolving, without the super indepthness of workshops & courses.
The shit that goes STRAIGHT TO YO subconscious mind.
On a mutha fucking budget.
Basic ain't so bad after all.
Just click the "Enroll" button & lets get the evolution going!
If you're still doubt-y, but still here on this page
JUST TRY IT!!
What do you have to lose?
I are SO fucking stoked you're here!!

& am already celebrating your releasing of the bullfuckery.
Namaste
-Teanna
PPS!! - When you choose the annual subscription option you get TWO MONTHS FREE!
---
You will receive access to the library of audios as long as you are a Basic Bitch.
You can cancel at anytime, there are no contracts.
Results vary based on individual application. Due to the nature of this work, all sales are final. No refunds are given.
This content is not meant as a substitute for professional medical attention. Please consult with your physician to rule out any physical or mental complications or for the diagnosis and prevention of illness. Do not listen while driving or operating potentially dangerous machinery.
Your Instructor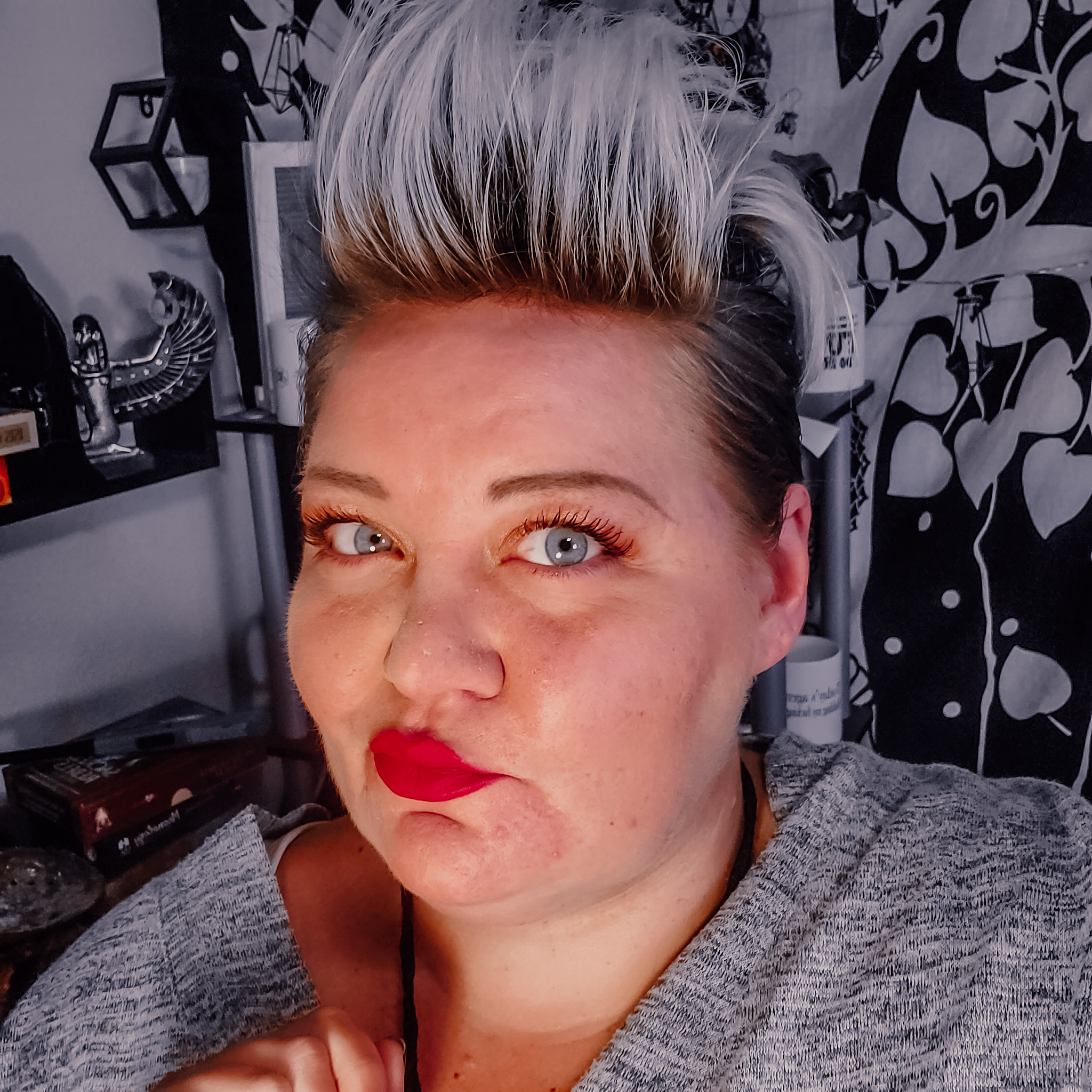 · Manifestor · Depression Vanquisher · Anxiety Gangsta · Hypnotist · Rejects Societal Bull-Fuckery · Recovering Perfectionist · Book Nerd · Master Procrastinator ·Secure About Being Insecure · Chronic Overthinker · Control Freak · Healer · Introvert · Mother · Meditation Junkie · Knowledge Addict · Gratitude Giver · NotSoHealthyNut · Feeling Feeler · Empath · Stigma Changing · List Maker · Rap Viber · Authenticity Unleasher ·
Creator & CEO of Manifest That Shit.
Join the online Manifestation Lounge & gain exclusive inside access & trainings @ http://bit.ly/ManifestationLounge
Course Curriculum
START here!
Available in days
days after you enroll
REMOVE MANIFESTATION BLOCKS
Available in days
days after you enroll
RELEASE RESISTANCE
Available in days
days after you enroll
Frequently Asked Questions
How long do I have access to the recordings?
FOREVER!! Well, as long as you are a member of the subscription. You have unlimited access to each of the recordings & all supplemented material as long as your membership is in good standing.
Do you offer refunds?
Due to the nature of this recording, I do not offer refunds. I cannot predict human behavior, and much of your success relies on your dedication to your challenge & the frequency to which you listen to the recordings.
Do you take insurance?
I suggest that you think of these services as something that you pay for personally. This not only protects your privacy, but gives you value to the work that you are doing. In general, insurance companies do not yet cover Hypnotherapy. Please do not expect them to.
How long before I see results with the audios?
Nothing is guaranteed girlfriend. Everyone is different, and will react differently (in their own perfect way) to hypnosis. You will more than likely see results after your first session, but may need to listen to the audio daily for up to 21 days to benefit from the full effects. Think of hypnosis as an ongoing daily practice to add to your own personal daily habits.
Can I cancel my subscription?
Duh. I'm not here to strong arm you. Just to guide you to a better you. But if you need to cancel, you are free to do so at anytime & you won't incur any further charges.