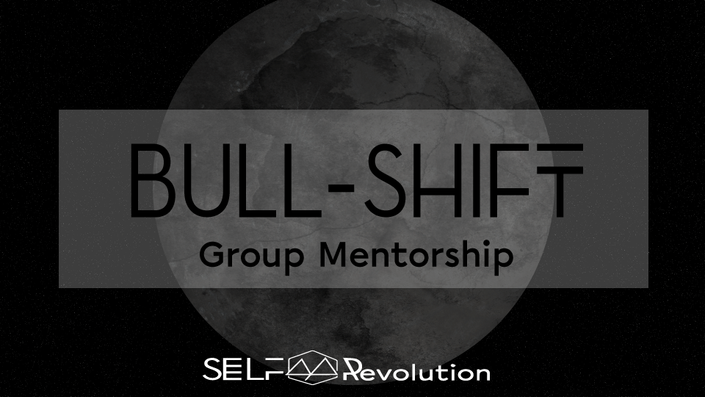 Bull Shift - WAITLIST
Group Mentorship
You've done all the shit. Listened to the podcasts. Posted your ass off in those big FaceBook groups. Or silently stalked every post. Whatevs. You've read the books. Your inbox is poppin' with emails from all those email lists you're on to get the free shit.
Maybe you've gone EVEN bigger & bought a course during its super low proces launch. Or hired one of those coaches.
Like.... you've really done all the shit.
Maybe.... too much shit. And now you don't only feel stuck & stagnant > but confused AF.
And none of it fucking makes sense. Or it does make sense, but how the hell are you supposed to fit ALL OF IT into one day? Sigh.
And now.... You're fucking tired. Exhausted. Over this bullshit.
You tell yourself you're ready. You know that you logically know all (or most) of the things.
You feel that fire in your chest. The one burning with purpose. You know, right to your core, that you are meant for more.
It fucking burns.
Right there. That spark you feel right now. The flame screaming "ME" as you read this calling it out.
---
The problem is. You've been ready for a long time. That desire for change, that longing for your life to shift.
It's been burning bright AF longer than you want to admit, even to yo' self.
And progress.... It's been slow. A cha-cha with the Universe. Two steps forward, one step back. And then another half back.
---
And you... You're here. Feeling tired. Over it. Dare I say... jealous of what you see others receiving?
And lonely. So fucking lonely.
No one understands.

They don't get how hard you are trying.

They don't understand your growth.

They don't cheer for your wins.

Recognize your accomplishments.

Or your cries for help.

They never push you farther.
And forget about feeling safe. or secure.
Oh my god.
nobody understands you.
---
WELL.... I DO SISTER

I spent what felt like a goddamned lifetime being "ready."
Waiting for that shift to fall into my lap.
But here's the deal-io
It never did. Ever.
Until.........
(Yes, there's hope!!!) ....
I made the shift happen.
No. Not with magic. And not with all the bullshit fluff that fills all the pretty Instagram feeds. Not by hiring someone to tell me how to feel the good feelings & pretend to be happy - until I really am. (PS - What kind of bullshit is that?)
But.....
By learning about the power in my mind.
And how to unlock it.
How to REPROGRAM it so that I could ditch the bullshit.
By developing & implementing tools I could use throughout the day.
Using REAL actions.
Developing REAL better habits.
By allowing MORE of who I am. & being more aware of my emotions.
No fake bull-fuckery here.
Creating a real support system within myself, to evolve through bullshit AS IT IS HAPPENING. In real time. The times I felt lonely & stuck. With no one to hear me.
---
Within no time I was showing up to life like "New me. Who dis?"
---
Not perfect. Not bright & shiny. Not full of unicorns & mermaids. Not FaceBook perfect.
But NEW!
Unstoppable. Secure. Confident. Resilient. Better. Fuck that. BEST.
.
I'm not here to promise you a certain amount of $$ every month. I'm not here to jumpstart your business. (PLEASE. for the love of God. DO not ask me for business system advise.) I'm not here to sell you on some glorified dream of perfection.
Fuck, I'm not here to sell you at all.
---
I am here to support you. When YOU need it. (It's called Voxer. It's a grown up walkie talkie. It's fucking awesome.)
I am here to give you REAL LIFE tools to implement for the rest of forever.
I am here to teach you tips & tricks for your subconscious mind.
Applicable mind skills & practices.
To guide you in reprogramming your subconscious mind. Creating massive shifts @ incredible speeds.
To move you from ready ALL THE WAY TO
"HOLY JESUS FUCKING CHRIST MY LIFE IS UNRECOGNIZABLE"

---
To be CLEAR >>
I am not doing the work for you. I am not letting you idle while I tell what a good job you are doing. I am not here to hypnotize you to a better you while you spend three months chilln in yo' lazy boy.
You will get homework. You will get called out. You will have some ups & downs & a lotta fucking a-ha moments. And you will be supported.
How?
well..... Like this 👇👇

Personalized Plan of Action >> Guided & supported as a group


One personalized GROUP hypnosis recording each month, tailored SPECIFICALLY to what we are working through.

Voxer Support. So like👉 hey, I feel like a mess right now. Everything is falling apart. I feel scared. Confused. What should I do? How do I cope? BOOM! I answer. Well, for transparency sake, I answer quickly. But maybe not immediately. And not in the middle of the night, because sleep is a priority of mine. **THIS IS LIMITED** to two hours a week in the group program.

YEAR of access to The.Revolution hypnotic audio vault. (Yo. a lifetime of hypnosis recordings. I legit can't think of anything better in life.)

Homework (you bet yo ass I take it serious) & weekly check-ins initiated by me. I might even grade yo shit.

Weekly live Video check ins to answer questions, teach shit, & shift forward as a group.



---
I'm not into clever sales tactics, so.... rather than make you scroll, here's the investment deets
$247 // month
-- This is a three month minimum group Mentorship. You DO have the option of extending at the end & continuing to work together (even though my REAL purpose is to get you all self-sustainy and not needing me. I'm not that gal who's going to try & rope you in to needing me forever. I want you to FUCKING FLY).
-- You can do some awesome shit like pay for all three months up front for a discounted price of $707-.

-- You can do some other awesome shit & extend payment terms for six monthly payments of $147-.
---
I know. Right now I should be writing a few more pages to try & convince you how badly you need this (I mean... you do. That's why you're here, right?)
But I'm not gonna.
You already know if you're ready for this or not.
And if not > GUESS WHAT? That's fine. It's important that we honor & listen to what's right for us. I still invite you to hang around. Check out the Facebook group. Learn some shit. Go get a couple hypnosis audios. Work on your subconscious mind at your pace. I mean.... thats how I started.... Years & years ago.
If the price makes you cover your eye balls, that's fine too! GO check out one of the courses that I offer or join our The.Revolution Membership to get your feet wet, and get shifting to a place where this is a FUCK YES I'M READY feeling for you.
If you are REALLY ready. IF you're here.
If you're done fucking around. For the last time.
Click the enroll button.
If the enroll button is available, then YOU ARE SO LUCKY!
(Or hey, the Universe wants us to be together)
Because I only accept 10 women into the group mentorship at a time, and then program is wait-listed. And it would be kiiiiind of a bummer for you if you missed your chance with me.
Your Instructor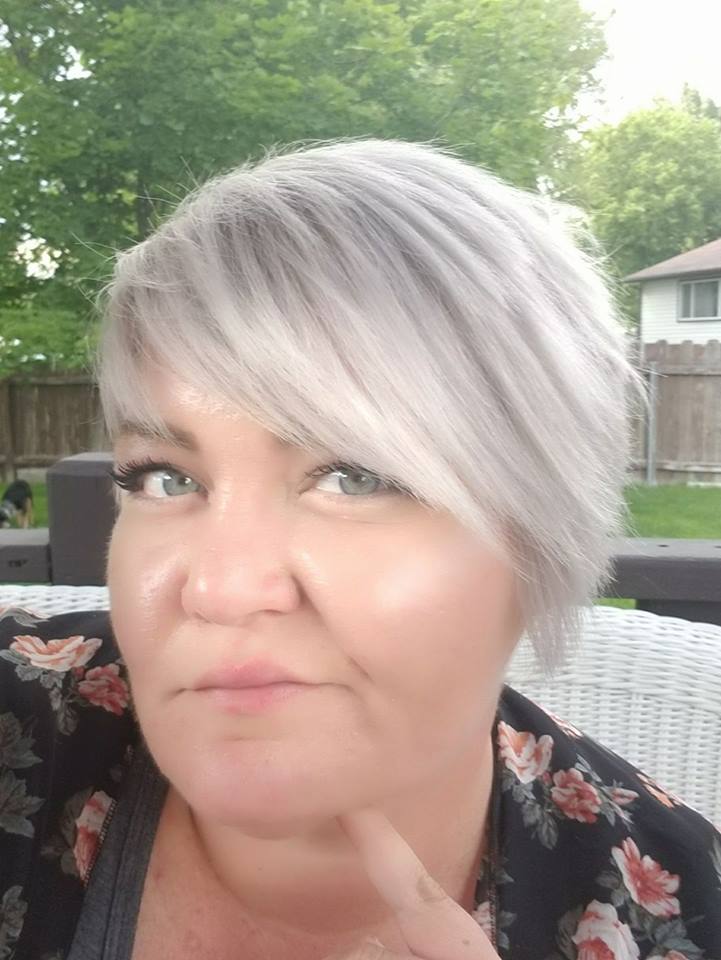 · Manifestor · Depression Vanquisher · Anxiety Gangsta · Hypnotist · Rejects Societal Bull-Fuckery · Recovering Perfectionist · Book Nerd · Master Procrastinator ·Secure About Being Insecure · Chronic Overthinker · Control Freak · Healer · Introvert · Mother · Meditation Junkie · Knowledge Addict · Gratitude Giver · NotSoHealthyNut · Feeling Feeler · Empath · Stigma Changing · List Maker · Rap Viber · Authenticity Unleasher ·
Creator & CEO of the Manifestation Lounge.
Join the online Manifestation Lounge gain exclusive inside access & trainings @ http://bit.ly/ManifestationLounge
Course Curriculum
Enjoy this free hypnosis audio while we wait to hangout ;)
Available in days
days after you enroll
Frequently Asked Questions
When does the mentorship start and finish?
This round of the group mentorship will begin at the start of 2019. Enrollment will open one month prior. It will end 3 months after the start date.
How long will I be on the waitlist?
That depends. When a Mentorship wraps up, an email will be sent to the waiting list. First Dibs gets it, unless previous arrangements are made.
What if I am unhappy with the Mentorship?
I would never want you to be unhappy! I mean, life is too short for that fucking shit. Let me know you want to fire me ;) within the first 30 days of your contract & a prorated refund will be issued.