You, ma'am, are a very important bitch. & you deserve to be treated like one.
You landed here, on this page, somehow from somewhere for a REASON!
I'll be honest, I don't know the exact reason.
Maybe you're searching for healing.
Maybe you're searching fro growth.
Maybe you're here because your life is feeling a little stale or stuck, and deep down you KNOW that you are on this planet for MORE.

To BE happy.
To LIVE fulfilled.
To unleash your mind magic & create the reality you desire.
To REVOLUTIONIZE yourSELF.
Maybe you've been focusing on
- Overflowing your bank account.
- Manifesting all your desires WITH EASE!
- Creating your own business, or on growing that bitch.
- Releasing shitty mindfucks like anxiety or depression.
- Improving your "momming" game.
- Exploring your spirituality.
- Or just simply getting in touch with who the hell you are meant to be.
Honestly,
it all evolves from the same space.
--YOU--

The more your mind expands, the more expansive your life becomes.
-YOU- are your greatest strength.
Giving yourself some bomb ass tools like ::
Accountability

Strong ass mental diet

Support
Subconscious Reprogramming
& Knowledge Bombs
helps you harness & focus that strength so that
you can
ACTUALLY
get
what the fuck
you want.
It ◾ just ◾ makes ◾ sense
And here, are ALL of those things, all wrapped up into one beautiful membership community.
VIBitch is a monthly library full of fierce Growth Gangsters just like you! Every month brand new trainings, rituals, & soul digging audios are released to Revolutionize EVERY aspect of your life.
By now, you're probably like "Will you just shut the heck up & tell me what I get?"
Why yes, yes I will.
---
Upon enrollment you'll receive access to all current & PRIOR trainings including the EXCLUSIVE
"Highly Vibrated"

course.
(By exclusive we mean
EX- CLU - SIVE
because it isn't available ANYWHERE else
& never will be.)
The online library is THE ONLY PLACE where courses, workshops & bootcamps are available. There are no individual sales or launches. This allows me to offer INCREDIBLE value at a price that is aligned with everyone, even my bitches at the beginning of their abundance journey. With your purchase of this current course that you are eyeing - you get access to EVERY COURSE that I have released (this excludes previous group programs).

And THEN - every month - you get brand new shit.

Shit like ::
Some kind of money or business course designed to elevate your mind & take you to your next level. (YES! A new one every month!)

Another course on a random topic from stress to parenting to straight up manifestation to health. A FULFILLED life is a beautiful life.

Hypnosis, Meditation, & Affirmation audios created to bust through some walls & create change - FAST.

Mental diet reminders to keep your vibe HIGH AF & help you stay on the manifestation straight & narrow. (Just kidding. That implies time or a path that you HAVE to take. And we all know that isn't true)

A COACHING DAY - I go live in our private group, and y'all get to ask ANYTHING YOU want about money, manifestation, your business, mindset - WHATEVER. Basically - it's free coaching, all you have to pay for is the course!

Access to an exclusive book club featuring all of Teanna's favorite & life changing personal development reads, where we read separately & then virtually hang out a few times a month to dish about key points, aha moments, & how to apply it in real life, right now. (We go deep y'all)

A VIP community of other Growth Gangsters on their path of living their best life. You can spill all yo' tea here.
---
---
Now...... I'm not the kind of beezie who likes to over promise & under deliver.
That shit nasty.
So instead ---> I like to spoil you with bonuses when it feels aligned.
"What that meannnnnnnn though?"
That means that I have a lot of ideas.
And the VIP is my fav place to share those ideas.
So each month
we might just randomly come up with some fun surprises like
- Exclusive meditations
- Journal Prompts
- LIVE monthly rituals that we invite you along to experience.
- Random 1:1 phone calls
- LIVE video courses
- And some fun guest trainings (I know some bitches)
I
◾
Like
◾
To
◾
SPOIL
---
But really, I've babbled enough.
You know in your soul, right now, if this is the place for you.
If there's that longing in your gut,
or that desire in your mind,
or that fire in your heart >>>>
Then WELCOME Growth Gangster!
Just click the "Enroll" button & lets get the revolution going!
If you're still doubt-y, but still here on this page
JUST TRY IT!!
What do you have to lose?
I are SO freaking stoked you're here!! (Amanda made me censor the F-Bomb. #Lame)

& are already celebrating your Self-Revolution!
Namaste
-Teanna
PPS!! - When you choose the yearly renewal option you get TWO MONTHS FREE!
---
You will receive access to the ENTIRE library of courses, audios & all bonuses as for as long as you are a VIBitch.
You can cancel at anytime, there are no contracts.
Results vary based on individual application. Due to the nature of this work, all sales are final. No refunds are given.
This content is not meant as a substitute for professional medical attention. Please consult with your physician to rule out any physical or mental complications or for the diagnosis and prevention of illness. Do not listen while driving or operating potentially dangerous machinery.
Your Instructor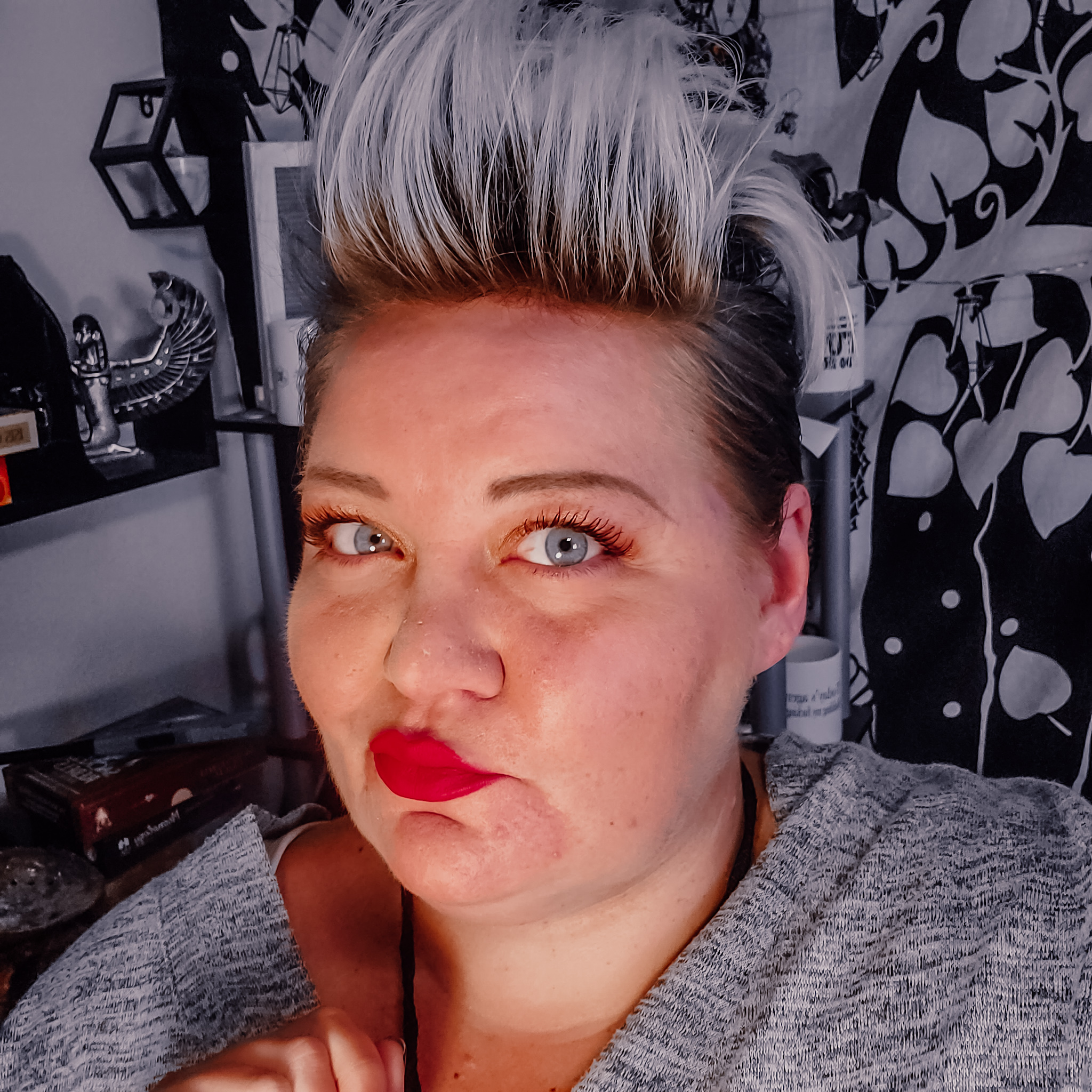 · Manifestor · Depression Vanquisher · Anxiety Gangsta · Hypnotist · Rejects Societal Bull-Fuckery · Recovering Perfectionist · Book Nerd · Master Procrastinator ·Secure About Being Insecure · Chronic Overthinker · Control Freak · Healer · Introvert · Mother · Meditation Junkie · Knowledge Addict · Gratitude Giver · NotSoHealthyNut · Feeling Feeler · Empath · Stigma Changing · List Maker · Rap Viber · Authenticity Unleasher ·
Creator & CEO of Manifest That Shit.
Join the online Manifestation Lounge gain exclusive inside access & trainings @ http://bit.ly/ManifestationLounge
Course Curriculum
START here!
Available in days
days after you enroll
MERRY MANIFESTATION CHALLENGE
Available in days
days after you enroll
*** NEW RELEASES ***
Available in days
days after you enroll
Frequently Asked Questions
How long do I have access to the recordings?
FOREVER!! Well, as long as you are a member of the subscription. You have unlimited access to each of the recordings & all supplemented material as long as your membership is in good standing.
Do you offer refunds?
Due to the nature of this recording, I do not offer refunds. I cannot predict human behavior, and much of your success relies on your dedication to your challenge & the frequency to which you listen to the recordings.
Do you take insurance?
I suggest that you think of these services as something that you pay for personally. This not only protects your privacy, but gives you value to the work that you are doing. In general, insurance companies do not yet cover Hypnotherapy. Please do not expect them to.
How long before I see results with the audios?
Nothing is guaranteed girlfriend. Everyone is different, and will react differently (in their own perfect way) to hypnosis. You will more than likely see results after your first session, but may need to listen to the audio daily for up to 21 days to benefit from the full effects. Think of hypnosis as an ongoing daily practice to add to your own personal daily habits.
Can I cancel my subscription?
Duh. I'm not here to strong arm you. Just to guide you to a better you. But if you need to cancel, you are free to do so at anytime & you won't incur any further charges.